Turn the age of war into a century of revolution!
60 years after the formation of the Revolutionary Marxist Faction of the JRCL
Break through the crisis of a world war!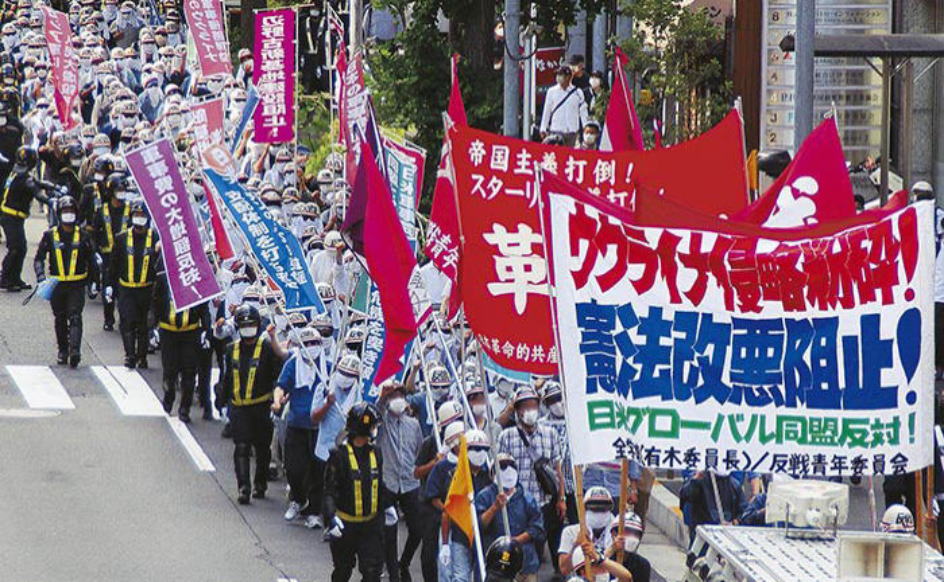 'Smash Russia's aggression against Ukraine! Stop the revision of the Constitution!
Zengakren and Antiwar Youths demonstrating in the centre of Tokyo June 19th
Click to see New Year's issue
Denounce the Cabinet decision to approve the 'three security documents'!
Zengakuren directing their fists of anger to the Prime Minister's Office
December 15th
| | |
| --- | --- |
| ------------ | |
| | Prevent the government from deciding on the security documents at a cabinet meeting!' |
Together with Ukrainian People
Workers' Orgburo of the JRCL (RMF)
Click to see the full text
60th International Antiwar Assembly in Japan
Working people all over the world, unite to crush Putin's war!
Break through the danger of a thermo-nuclear war
erupting amid the clash between the US and China-Russia!
Click to see the full text
No to aggression in Ukraine
Russian people, down with Putin!
Solidarity with Ukrainian people!
The JRCL statement (Feb. 27) in English, see
the full text
and
the leaflet
in Russian, see
the full text
and
the leaflet