Together with Ukrainian People
Workers' Orgburo of the JRCL (RMF)
Click to see the full text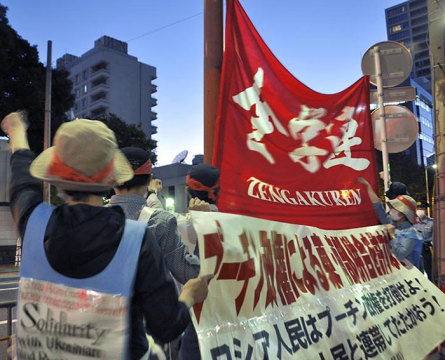 No to the annexation of the four eastern and southern Ukrainian regions!
Zengakuren rose in an emergency action at the Russian Embassy
Tokyo, September 30th
60th International Antiwar Assembly in Japan
Working people all over the world, unite to crush Putin's war!
Break through the danger of a thermo-nuclear war
erupting amid the clash between the US and China-Russia!
Click to see the full text
No to aggression in Ukraine
Russian people, down with Putin!
Solidarity with Ukrainian people!
The JRCL statement (Feb. 27) in English, see
the full text
and
the leaflet
in Russian, see
the full text
and
the leaflet